Participation Statistics & Society Info
Industry Benefits of Supporting ESPID 2022
Promotes cutting-edge scientific research
Contributes to the advancement of PID on an international level
Offers a unique opportunity to exchange ideas with renowned professionals from across the world
Provides an ideal networking forum
Offers unique exposure to worldwide markets
ESPID Attendance over the years
ESPID 2017 (Madrid) - 3,039 Participants
ESPID 2018 (Malmo) - 2,241 Participants
ESPID 2019 (Ljubljana) - 2,331 Participants
ESPID 2020 (Virtual) - 3,152 Participants
ESPID 2021 (Virtual) - 3,107 Participants
Statistics from ESPID 2021 – Virtual
Total Number of Unique Logins
Total Number of User Logins
TOTAL USERS THAT LOGGED IN BY DAY
PARTICIPANTS BY WORLD REGION​S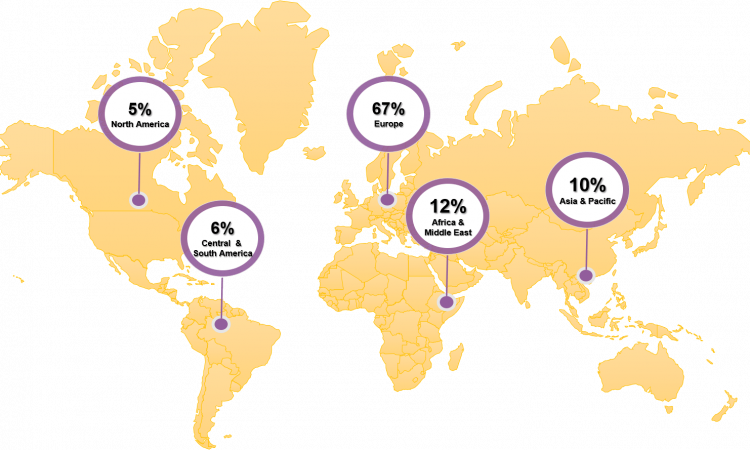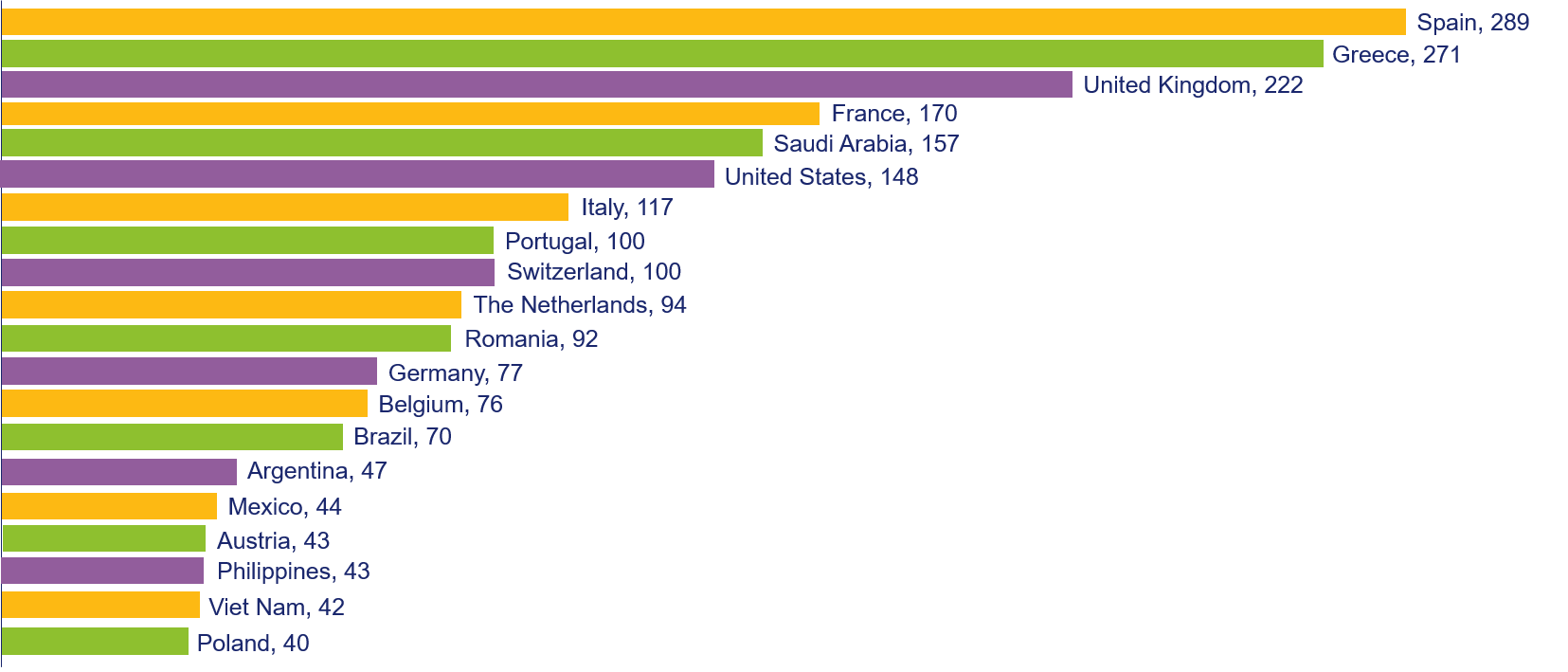 PARTICIPANTS BY PROFESSIONAL ROLE (%)
PARTICIPANTS BY PROFESSIONAL INTEREST (%)
PARTICIPANTS BY WORKPLACE (%)
About the Society and its Meeting
The European Society for Paediatric Infectious Diseases (ESPID) is a non-profit medical association that focuses on paediatric infectious diseases (PID). Since its foundation in 1983, it has grown to include approximately 1180 members mostly from Europe and increasingly from other continents.
ESPID forms a platform for clinicians and scientists interested in clinical aspects, education, training and research concerning infectious diseases in children, including diagnosis, treatment and prevention with a particular focus on vaccination.
The society is engaged in a large number of activities including collaboration in multicentre trials and projects for surveillance of antimicrobial consumption and resistance in children, international exchange of paediatric infectious disease fellows, educational activities and it organises the leading global annual scientific Meeting in PID. ESPID is also engaged in various partnerships with international organisations such as ECDC, WHO, patient organisations such as CoMO and sister organisations such as ESID, EAP, PIDS, ESWI and WSPID. ESPID provides the opportunity to its members and participants in the Meeting to get involved in research networks.
ESPID Objectives
The purpose of the Society is the promotion of science and research, education and public health in the field of paediatric infectious diseases.
ESPID aims to promote the exchange of information among persons who have special interest in the field of PID by organising an annual scientific meeting and other regular scientific events, establishing international study groups and networks, participating in advisory boards of other relevant societies, organising symposia at other international conventions and by supporting joint publications by members in relevant or affiliated expert journals.
Furthermore, ESPID seeks to promote the development of PID in Europe and throughout the world by:
Organising events, courses and similar activities, supporting training programmes in the field of PID including training and travel grants, making awards and giving prizes for achievements in the field;
Providing training and vocational training in the field of PID and defining quality criteria of promoting and providing training facilities;
Sponsoring collaborative research projects and initiatives involving society members.
Another aim of the Association is the acquisition of funds for the promotion of science and research, education and public health by other bodies or legal entities of public law; the provision of funds for a fully taxable corporation under private law presupposes that it is itself tax privileged.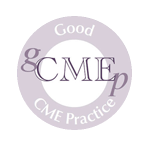 Commitment to the Highest Standards in CME/CPD
Kenes is committed to being a valuable and knowledgeable partner in the design and delivery of educationally strong, independent, transparent, and effective CME/CPD programmes. Kenes is a proud member of the Good CME Practice Group (gCMEp), a member organisation contributing to improving health outcomes by:
Championing best practice in CME
Maintaining and improving standards
Mentoring and educating
Working in collaboration with critical stakeholders
CME Accreditation
An application will be submitted to the European Accreditation Council for Continuing Medical Education (EACCME) to provide accreditation by the following CME activity for medical specialists. The EACCME is an institution of the European Union of Medical Specialists (UEMS): 
www.uems.net
.
Industry Supported Sessions
Industry Supported Sessions slots are offered to industry as non-CME commercial/promotional sessions that are not accredited. As such supporters are free to choose their topics, invite speakers and control content, the session will be indicated in the programme as organised by the Supporter. Topic and programme are subject to approval by the Meeting Scientific Committee.
Disclaimer
Information contained in the scientific program must comply with the applicable CME/CPD regulations. Scientific/Educational Programme shall not include any commercial elements such as company names, products names, etc. Commercial information shall be kept separate and clearly differentiated from the scientific accredited content. Non-educational activities may include promotional elements and shall not be accredited.​​
The Meeting will comply with the Foundation for the Code for Pharmaceutical Advertising.
CONTACT US NOW
for pricing, bookings and customised packages.