Webcasted Industry Sessions
The sessions below were sponsored by Sanofi and GSK during the ESPID 2022 Meeting. 
They are not included in the main event CME/CPD credit.
RSV is a highly transmissible seasonal virus which can be responsible, in some cases, for unpredictable but potentially severe outcomes in infants. It is one of the few remaining paediatric infectious diseases which, as yet, has no preventative option for all infants. RSV is the most frequent cause of respiratory disease, which can include bronchiolitis and/or pneumonia, in infants and is a leading cause of hospitalizations, most of which are in otherwise healthy infants born at term. This symposium includes a review of the epidemiology and substantial burden associated with RSV in infants while considering the impact of the COVID global pandemic, as well as the molecular basis of RSV infection. An interactive panel of experts discusses these topics that impact RSV.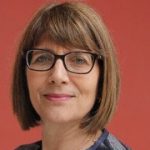 Maria Tsolia
Professor and Chair of Paediatrics and Infectious Diseases at the Second Department of Paediatrics, National and Kapodistrian University of Athens (NKUA) at the P. and A. Kyriakou Children's Hospital.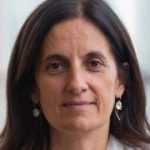 Fernanda Rodrigues
Director of the Paediatric Emergency Service and Infectious Diseases Unit at Hospital Pediátrico, Centro Hospitalar e Universitário de Coimbra in Coimbra, Portugal, and a professor at the University of Coimbra School of Medicine.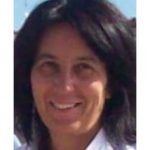 Chiara Azzari
Director of clinical paediatrics and associate professor of paediatrics at the University of Florence in Florence, Italy.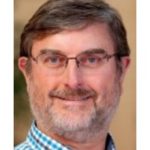 Ultan Power
Professor of molecular virology at Queen's University Belfast (QUB) in Northern Ireland, United Kingdom.
Maria Tsolia – Opening Remarks
Fernanda Rodrigues – A Closer Look at the Evolving Epidemiology of RSV Due to COVID
Chiara Azzari – The Extended Reach of the Substantial RSV Burden of Disease
Ultan Power – Understanding Neutralizing Antibody Protection through RSV Virology and Pathogenesis
Live Q&A
Maria Tsolia – Summary and Closing Remarks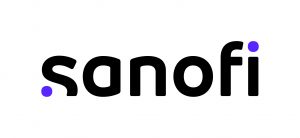 This session focuses on raising awareness of the impact of childhood invasive meningococcal disease (IMD) and advances in preventative strategies. The distinguished faculty provides expert perspectives on key challenges as well as discuss the most important unmet needs which still need to be addressed to reduce the burden of disease in infants, children and adolescents, and the impact on their families. This satellite symposium specifically intended for healthcare professionals (HCPs) is sponsored by Sanofi on the occasion of the 40th Annual Meeting of the European Society for Paediatric Infectious Diseases, 9-13 May 2021. Individual medicinal products that may be referred to during this session may not be authorised/licensed or available in all countries. Content, where applicable, is based on the European Summary of Product Characteristics (SmPC). Please consult prescribing information in your country of practice, current to the date of viewing this session, as information may vary from country-to-country.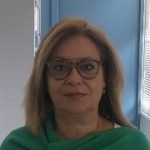 Georgina Tzanakaki
Professor of Public Health Microbiology, School of Public Health, University of West Attica and Head of the National Meningitis Reference Laboratory, Athens, Greece and National Contact Point at the ECDC for Meningococcal Disease.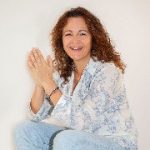 Elena Moya
Survivor of meningococcal meningitis, and a member of CoMO (Confederation of Meningitis Organisations). She is also the Vice President of the AEM (Asociación Española contra la Meningitis) that fights against meningitis in Spain.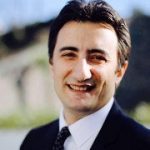 Prof. Ener Cagri Dinleyici
Professor of Paediatrics at the Eskişehir Osmangazi University Faculty of Medicine, Eskişehir, Turkey.
Georgina Tzanakaki – Welcome and introduction

Elena Moya, Ener Cagri Dinleyici & Georgina Tzanakaki – Round table discussion and expert perspectives on challenges in childhood IMD epidemiology, impact of the COVID-19 pandemic, vaccination trends and unmet needs

Georgina Tzanakaki – Current progress and gaps in childhood vaccination to prevent IMD

Elena Moya – The continuing childhood burden of IMD: the patient and family perspectives

Ener Cagri Dinleyici – The MenACYW vaccine armamentarium against IMD in paediatric populations

Live Q&A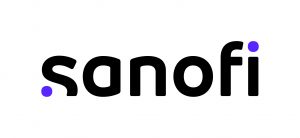 The establishment of a global adolescent immunization platform – a schedule of health visits for administration of recommended adolescent vaccines – can provide broad health benefits for this population. As well enhancing protection against vaccine-preventable diseases, immunization platforms act as a hook to bring adolescents into the doctor's office for other physical, psychosocial, and preventive services, providing opportunities for HCPs to assess and support overall adolescent health and wellbeing. In this symposium, the expert panel discusses the role of immunization platforms and the important principles of adolescent health supervision and anticipatory guidance, including screening for psychosocial concerns.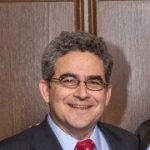 Jonathan Klein
Associate Vice-chancellor for Research, the Savithri and Samuel Raj Professor of Pediatrics, and Executive Vice-head of the Department of Pediatrics at the University of Illinois at Chicago (UIC) College of Medicine.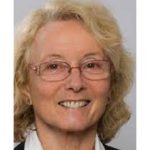 Catherine Weil-Olivier
Professor of Pediatrics at the Paris VII University, France.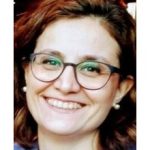 Nuray Kanbur
Professor of Pediatrics at University of Ottawa and works at the Division of Adolescent Health at Children's Hospital of Eastern Ontario and is the President of International Chapter of Society for Adolescent Health and Medicine.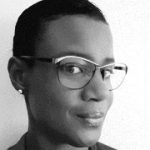 Asha Pemberton
Consultant Paediatrician and Adolescent Medicine Specialist in Trinidad and Tobago.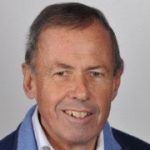 Pierre-André Michaud
Honorary Professor of Adolescent Medicine and Health at the Faculty of Biology & Medicine of Lausanne, Switzerland.
Jonathan Klein – Introduction to global adolescent immunization platforms

Catherine Weil-Olivier – The current portrait of adolescent immunization

Nuray Kanbur – Factors impacting the landscape of adolescent health

Asha Pemberton – Developing an approach for adolescent care: Health supervision and anticipatory guidance

Pierre-André Michaud – Setting the scene for global assessments of adolescents' situations and needs

All Faculty – Panel discussion: Immunization as a framework for improving adolescent health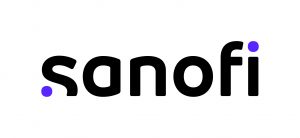 The Neisseria symposium will provide an overview of MenB vaccination in infants and adolescents as well as novel, emerging vaccine strategies. Prof. Muhamed-Kheir Taha will cover real-world evidence for 4CMenB in infants and important factors in driving recommendations. Prof. Lee Harrison will discuss the evidence and rationale for adolescent vaccination programmes. Lastly, Dr. Rino Rappuoli will highlight new scientific innovations in the field of Neisseria disease prevention.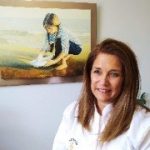 Vana Papaevangelou
Clinical paediatrician in tertiary teaching hospitals since 1996.
She is a member of the National committee for COVID-19 response, the National Advisory Board for Immunization Practices, the scientific committee of the Greek CDC, the National Hepatitis Board and the Viral Hepatitis Prevention Board. She is a Board member of ESPID since May 2019.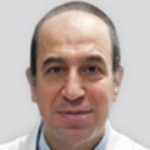 Muhamed-Kheir Taha
Head of the Invasive Bacterial Infections Unit at the Institut Pasteur in Paris, France. He is also Head of the French National Reference Centre for Meningococci and Haemophilus influenzae and Head of the WHO Collaborating Centre for Meningitis.
Professor Taha is the current President of the European Meningococcal and Haemophilus Disease Society (EMGM).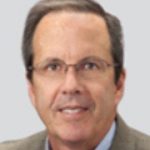 Lee Harrison
Infectious Diseases Physician, Professor of Medicine and Epidemiology, and Director of the Center for Genomic Epidemiology at the University of Pittsburgh. He is also an Adjunct Professor in the Department of International Health at Johns Hopkins Bloomberg School of Public Health.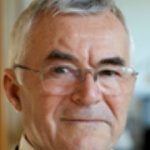 Rino Rappuoli
Global Head of Vaccines R&D at GSK and is based in Siena, Italy. He is also Honorary Professor of Vaccinology at Imperial College, London, and Extraordinary Professor of Molecular Biology at the University of Siena.
As the founder of the GSK Vaccines Institute for Global Health (GVGH), Dr Rappuoli is among the world's foremost scientific leaders dedicated to the sustainability of global health.
Vana Papaevangelou – Welcome and Introduction

Muhamed-Kheir Taha – State of the art: MenB prevention today

Lee Harrison – Coming of age: MenB adolescent vaccination

Rino Rappuoli – Looking to the future

Vana Papaevangelou – Panel discussion with questions from the audience

Rino Rappuoli – Concluding remarks